On Dec. 28th, ECOVACS awarded TWS Technology the "LEAN Improvement Award" in recognition of TWS Technology 's outstanding performance in quality, cost, technical service and continuous improvement. Mr. Mike Lu, Sales Director for TWS Greater China, accepted the award at the ECOVAS 2020 Supplier Conference.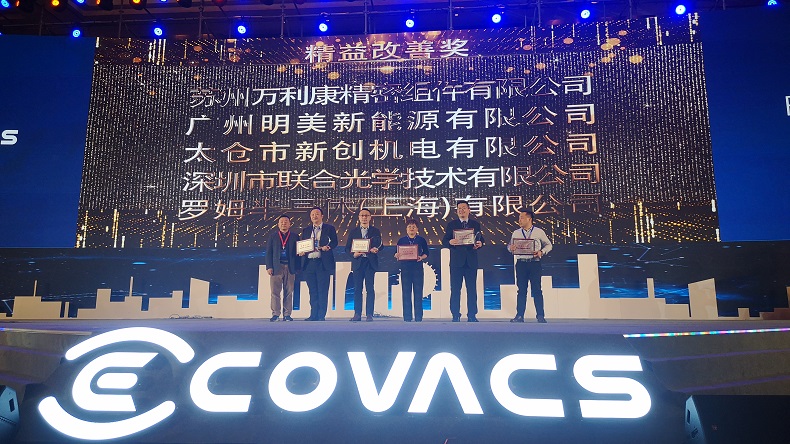 Second from right: Mr. Mike Lu, Sales Director of TWS Greater China
LEAN is a management concept that many enterprises use to eliminate waste in their production processes. It is a critical strategy to remain competitive in the market environment, given customized demands and narrowed profit margins. Organizations implement external LEAN Management for each link in the entire product life cycle and supply chain system, as well as for their own internal processes. To form a LEAN supply chain, the management system requires continuous benchmarking to find improvement points, and then carries out activities to streamline them. The main goal of construction of a LEAN supply chain is to improve supply chain quality and efficiency, and to build core competitiveness.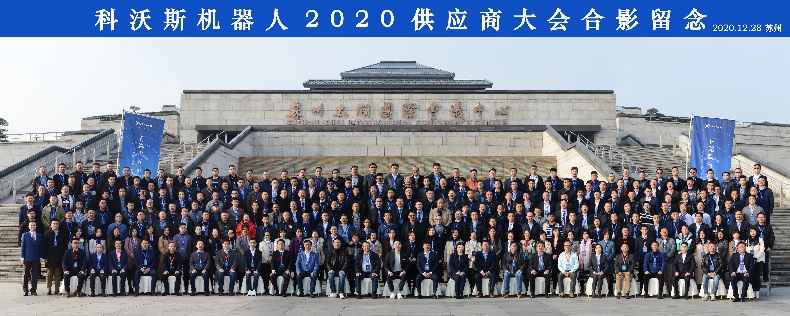 As a professional manufacturer of domestic robot cleaners, ECOVACS takes seriously it's responsibility to achieve an outstanding enterprise. It implements LEAN production management, adhering to full participation, and adopting continuous improvement. LEAN supply chain management is a crucial part of this pursuit of excellence. Information, risks and benefits are shared between suppliers and manufacturers.
Excellent and stable component quality, as well as a stable and mutually beneficial partnership, are conducive to guaranteeing final product quality, and enhancing customer value. The benefits of cost reductions, and improved efficiency of the supply chain are maximized, meeting customers' needs of specialization and diversification, and enhancing the competitiveness of both enterprises.

It is for this reason that ECOVACS selected 5 suppliers (from a field of over 200) with outstanding performance for the "LEAN Improvement Award". The award recognizes high achievement and continuous improvement in quality, cost, and technical services. It is a fitting tribute to their past collaboration and production process management, and a recognition of hope for future deepening of cooperation: working together to promote LEAN development of the domestic robot industry.
Mr. Mike Lu, Sales Director for TWS Greater China, said, " we are glad to receive the recognition and encouragement from ECOVACS. Based on the concept of operational excellence and agile manufacturing, TWS Technology always promotes the culture of continuous improvement, introducing LEAN processes, achieving organic contact with customers, and adapting to rapid changes in the market. In the future, we will continue to work to develop and provide high-quality lithium battery solutions and services for ECOVACS and other customers, achieving win-win cooperation and jointly promoting the steady development of the industry."
ECOVACS builds world-class robots for home and industrial cleaning, air-purification, security and surveillance, and even in-store sales assistance for retailers. Designed to change the way people live and work, ECOVACS robots are now available in over 60 countries around the world.