Recently, TWS joins Electronic Component Industry Association (ECIA). In joining this community, TWS is stepping up as a leader in the battery field. Membership in this organization gives us the ability to contribute to the sustained and healthy growth of the electronics industry.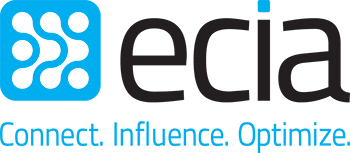 The ECIA at its core is an industry support group. It was formed for the benefit of the electronics industry, which is worth almost a half-trillion dollars. Supply chain integrity is their mission.
The ECIA works by enabling connections. Members can participate in conferences, and network with peers and potential customers. Membership in the ECIA provides opportunities to influence policies and best practices. It also provides tools to increase efficiency and profitability, and access to market intelligence.
Society today relies increasingly on electronic devices. The industry is experiencing rapid growth, and constant change. When a manufacturer buys components (sometimes through a distributor) they must base their decisions on accurate information. The electronics produced are used by consumers in many market segments. In some of these segments (for example, in the medical sector) it can be critical that the products be reliable solutions. The value of the components and products is high, and consumers who invest in quality need to know they are getting that quality. With a manufacturer's brand and reputation on the line, it is vitally important that components be authentic. An efficient, stable supply chain supports everyone in the industry.